Cake Smash!
Luca's Cake Smash
He's certainly no stranger to this website (check out these posts here, here and here) and my Facebook page and so when he turned one, Ashleigh and I chatted about a cake smash to celebrate. The only thing was, it was going to be a combined Housewarming, 1st birthday, Husband-birthday party, all rolled into one! Because we were having the cake smash at their house, we needed to find a good spot with good light for the mini-session. This was challenging as they'd recently renovated and spots were limited. We eventually settled on a spot next to the pool, closed off from the rest of the party, although that didn't stop most of the children from coming in and distracting the poor little man! Still, we made the best of it. LOL We got the kids to help set up the backdrop and scene for us, Jase got to help with the reflector (which was raining shiny bits of glitter onto Luca's head!) and so we got on with it. I love using my 50mm but it just wasn't working, given the minimal space I had. :( Soo out came the 17-40mm and the session continued. Take a look at what we came up with, despite the challenges!
Behind the scenes
Before he became a massive blue mess lol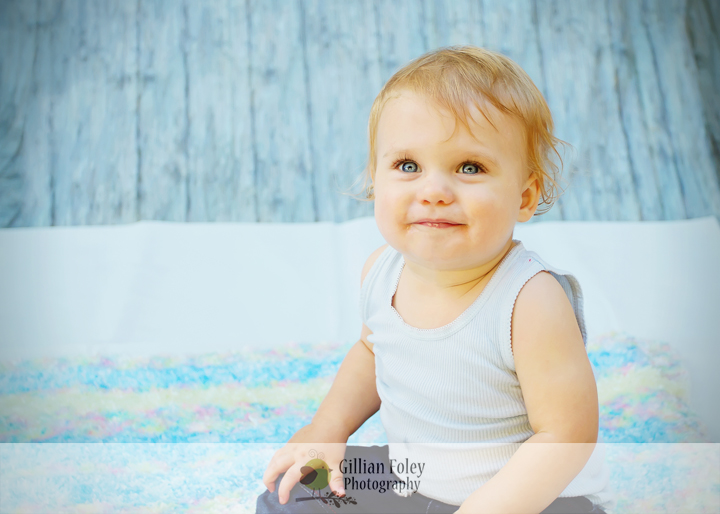 The cake – The healthiest cake ever! Made with beans and no sugar, cream with colouring!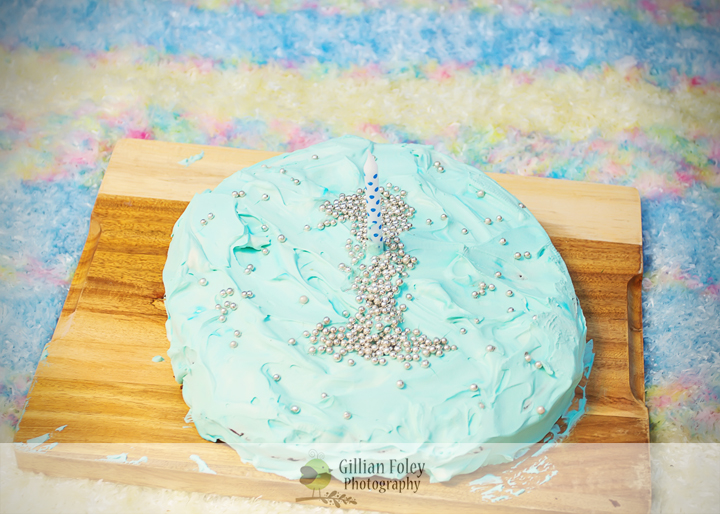 Messy boy!
I haven't done many cake smash shoots, so this was a great opportunity to play around with ideas. There are a few shots I wish I'd gotten in retrospect, but I've noted that for next time! It's always great to work with people you know and Ashleigh and Fabio are so relaxed and keen to try anything, that it makes a session even more pleasant! Ash, I'm thrilled you love the photos. Thanks so much for letting me capture these memories for your family! ~ Gill xoxo
---