"Love you forever" Valentine's Day Freebie
I was playing around with a lovely Valentine's Day set of overlays I found over at Pretty Presets (go take a look, they might still be available for download!) and had this one all ready to go to post for Valentine's Day:
Even though the quotes were lovely, I needed one more perfect quote to sum up Valentine's for me and my love for my family. It's been a while since I've offered a little freebie and so I thought I'd create my quote as an overlay for you all to download as a freebie. It's a .png file, so you'd just drop it over your image as an overlay (see the preview below) or use in a digital layout if you so desired. If you're unsure about how to use a .png, check out my tutorial which will take you through the steps.
Here's a preview of the "Love you forever" overlays (done in black and white). The download link is below. Enjoy and link me up with your creations. I'd love to see what you've done with them! ~ Gill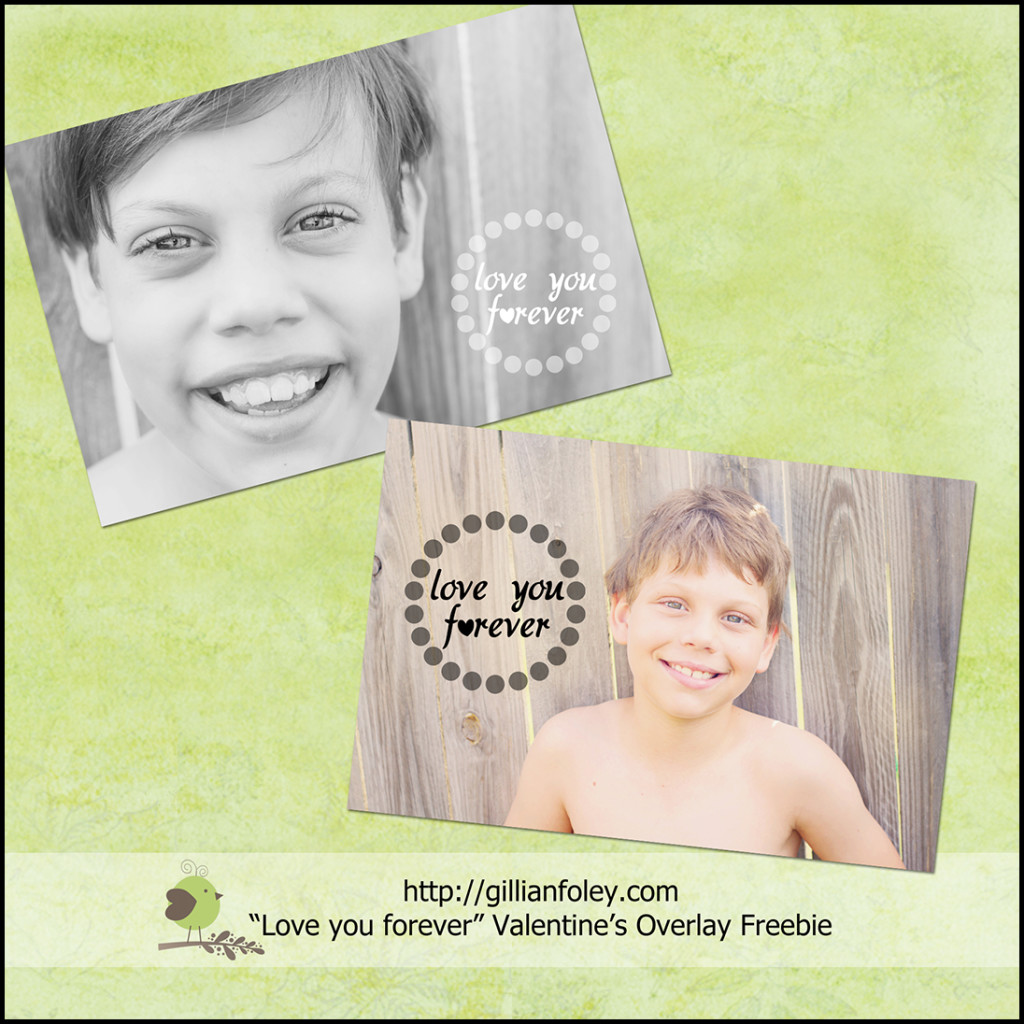 Number of downloads: [sdm_download_counter id="5074″]
[sdm_download id="5074″ fancy="0″]