Let it go…..Did that grab you??! I was booked to photograph a birthday party for a little 4 year old at Jindalee Jungle. Jindalee Jungle brings back all the memories of playdates with my boys (at the same venue albeit a different name) when they were younger. In fact, Matt's 4th birthday was held there (Ben 10 theme). Every little girl wants to be a princess, right? And Namira was no different. She loves FROZEN! So everything had a Frozen theme. So cute! The birthday included a photo booth (so much fun!!) and face painting and of course, the usual ball pits and computer games. I was amazed at the advancements in technology. Games, projected onto walls and the floor, that responded to touch…??? How did that happen?? Wow! At any rate, take a look at some of the shots of the day :)
Isn't she cute?
Check out the face painting!
Proud parents
I really love this shot!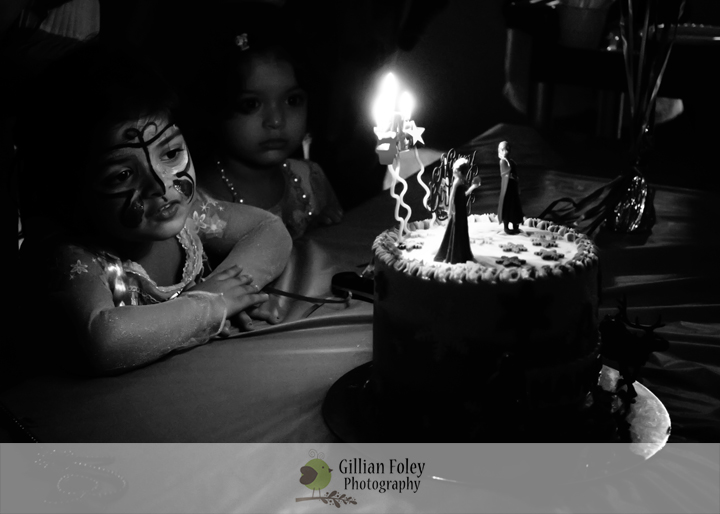 Keen to book a photographer for your own special event? Feel free to check out my Facebook page or contact me if you'd like to chat about options! ~ Gill