Introducing Beth: A few weeks ago, I was lucky enough to start collaborating with a fellow gym instructor and photographer at my "home" gym at Genesis Fitness in Jindalee. I was keen to photograph her in the studio as I wanted to introduce a more varied offering to my portfolio and fitness is very close to my heart!
The lighting in this studio is a particular challenge because the stage is right of a massive glass window and door, which lets in a great amount of light and so perhaps limits us in terms of positioning during a shoot. There is also a massive mirror on the left of the stage, so reflective light is another challenge. Move too far back and you'd have to bump the ISO right up to (perhaps) unmanageable noise levels and of course, the quick movement through choreography poses another challenge in that one needs a reasonably fast shutter speed.
Well! I got through a few sessions with the lovely Beth, photographing two Bodypump classes and one Yoga class. The slow, tranquil pace of the Yoga class made for great shots, although I felt extremely aware of being a massive distraction to the members! Beth is trained in several Les Mills programs (Bodycombat included!) and is also a Yogi. She simply exudes the Yoga essence – peace, tranquility…it just flows off her in abundance during class. Take a look: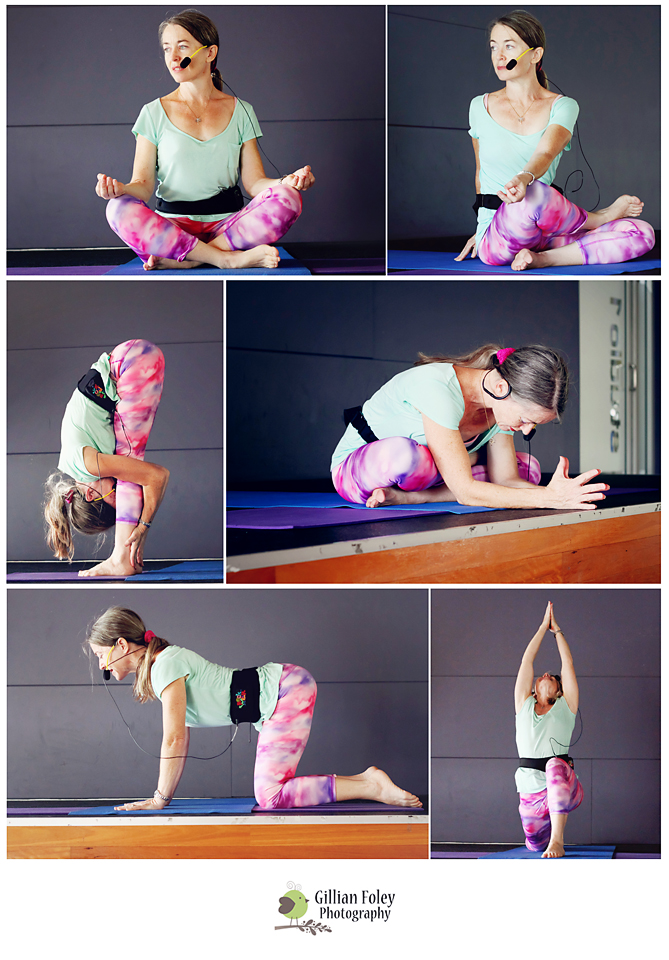 Of course, pump offers us a totally different experience. Forget the calm and tranquil and replace it with groans, moans, shrieks and in some cases, cursing! It's a challenging class whether you're using big weights or not as the repetitions alone are enough to render you unable to walk or lift your arms to brush your hair!
I suspect that I was a possible distraction to Beth during the class and contributed to her losing track of some of her choreography! Hilarity ensued. We have such a great team of members at Genesis; none of this bothered them in the least. We all packed up laughing and class resumed. The members were grateful for their mini breaks! :D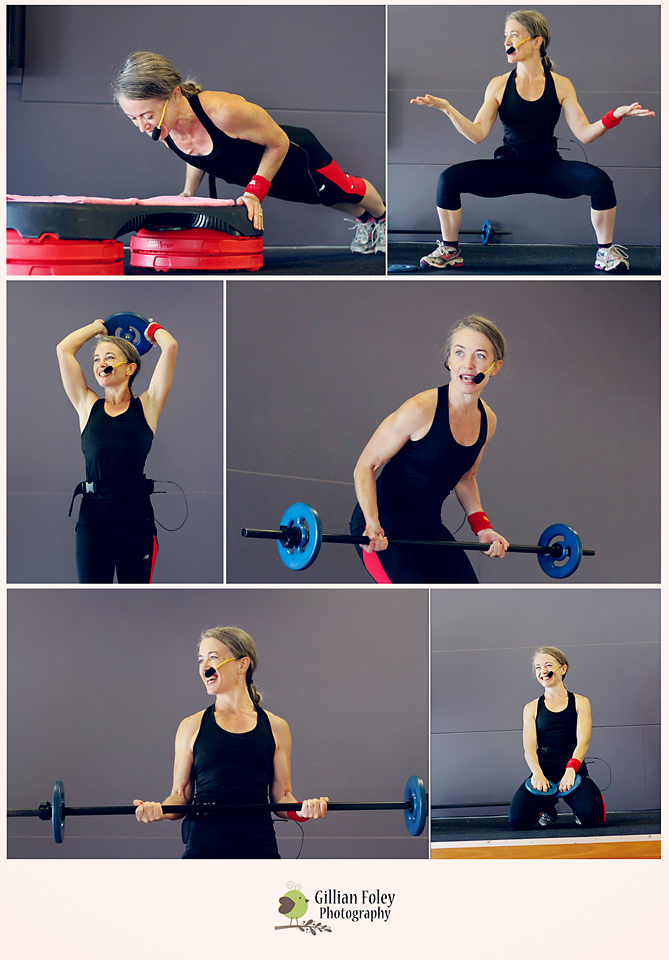 It was great working with this lovely lady and I'm sure it won't be the last! Thanks for your time and putting up with me, Beth! ~ Gill