Another great family session
What a great way to finish off 2019 – another great family session. This time an extended one. What could possibly go wrong with 7 adults, 1 teen, 1 tween, 3 littlies and a dog??!! Oh, did I mention that most of the family didn't speak English??! LOL Best. Session. Ever! We had so much fun. I practiced introducing myself in Portuguese, much to their enjoyment. I ended up sending them the wrong address to one of my favourite locations (I blame the MAP application!) so it took a while to assemble them all at the right place. Half of them had to take an Uber as they didn't have enough cars to transport 12 people and a dog.
Finally, everybody together, we started shooting. Millie was a bit shy to start off with, but boy once she warmed up we got some really cute shots of her! Max was a typical boy (along with Thor) throwing sticks into the river to see who could throw the farthest. Pippa was sooooo good. We got some lovely shots of her and when we shot the family, she insisted on turning her back to the camera and darned if we could turn her around!
Poor Thor was exhausted and held up so well, but started getting more tired as the session wore on. Thankfully we managed to get a few great shots of him laughing and smiling – WHEW! It seemed like the entire family were the most photogenic people ever! Maybe is a genetic thing? I don't think I got a single bad shot of any of them! Take a look. Another great family session to end the year. How great is that?! Goodby 2019 and hello 2020! <3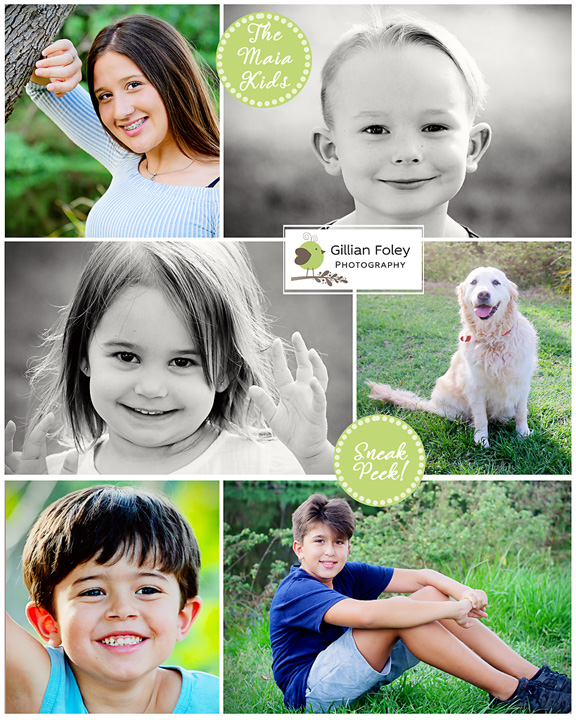 I hope you enjoy your gallery as much as I enjoyed capturing the images!
Gill xo
PS Interested in your own family session? Drop me a line via my Facebook page or the contact page! :)
---